Rainbow Chain Necklaces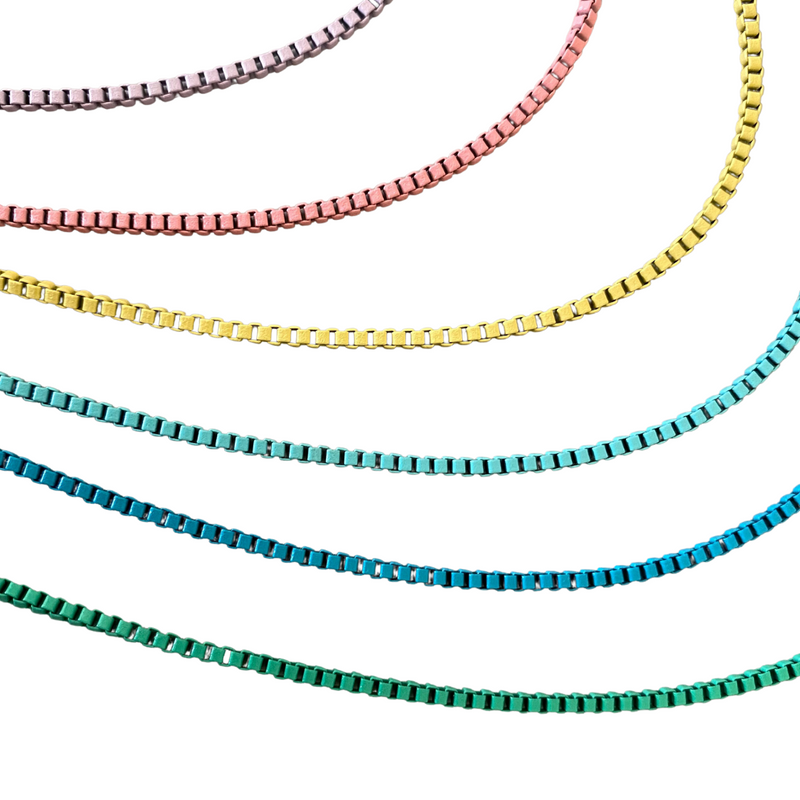 Rainbow Enamel Chain Necklaces 16"
*Clasps two necklaces together and wrap to wear as a bracelet or create a layered necklace stack. 
6 different colors: Top to Bottom
Lavender 
Pink
Yellow
Light Blue 
Cobalt Blue 
Turquoise Green 
White
Add charms that you can take on a off! Shop Charms and Smiley Charms. Switch them out for different outfits.